hello my dear bloggers.
:)
Slowly, slowly summer ends and winter starts.. Every single day I say to myself how much I hate school, how much I
DON'T
want to start. I will miss my best friend. I will have lot of homeworks and I will not go out every day. I have no idea if this winter
I will be happy
, if I will meet people, make new friends, pass proficiency, be more creative, start studding, post more things, but these are my aims for this winter. (I know people have plans or aims in the new year's eve, I'm wierd you should know that ;P)
I have know idea if I have missed my friends too.
I'm sad for saying that but it's true. (And that is the reason we supposed to have blog. Right? :/) All the years before I was happy when school started.. But this year things were different. One of my friends left from school and know we talk rarely, or never. Until now everyone(actually not everyone but a lot of people) liked me or that I thought and now is like everyone hates me. Of course I have good memories from this year but they are not enough... This time they are just
"not enough"
.
I cried a lot
. I had much free time to think. This was
just a bad year
. But in fact I have missed
the certitude of the winter
. I have missed to stay home, cook and watch movies. I have missed Christmas, cold, the flavor of a warm cappuccino (or just hot chocolate), my mom's soups, my english lessons, my winter's clothes.. I belive I have missed the routine.
And this is too wierd for me.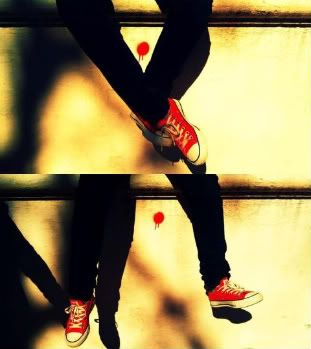 and a song I really love..